Postdoctoral Research Associates
Dr. Rachel Cochrane (2019-present)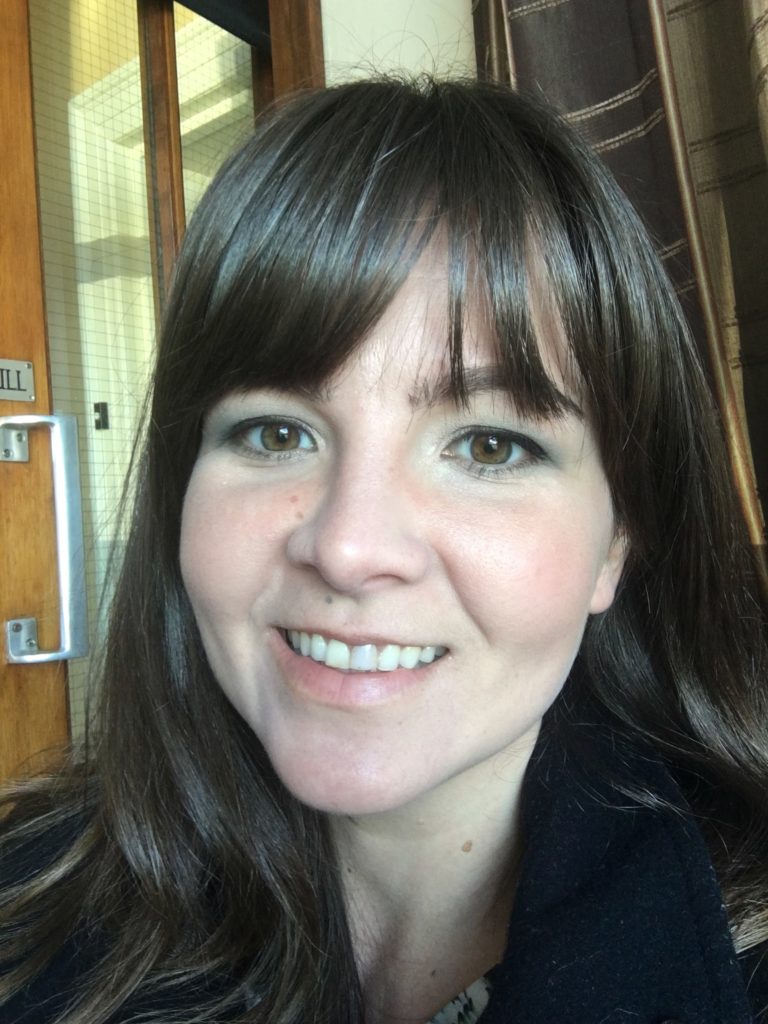 Rachel grew up in Portadown, Northern Ireland, and obtained a BSc. (Hons) in Medicinal Chemistry from Queen's University Belfast in 2010. Later that year she began her PhD in Organic Chemistry under the supervision of Prof. John C. Vederas at the University of Alberta, Canada. There, her research focused on the use of biochemical tools to study iterative polyketide synthase enzymes that produce important biologically active molecules. Since joining the Cochrane lab in early 2019, Rachel has been working on the synthesis of labelled bacterial glycolipids to study the mechanism of action of bacterial glycolipid-processing enzymes. In her spare time she enjoys hanging out with her two kids and maintaining her collection of cacti and succulent plants.
PhD students
Ross Ballantine (2017-present)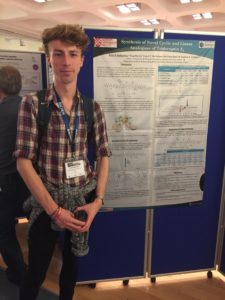 Ross Ballantine grew up in Moira, Co. Down and graduated with a Master's degree in Chemistry from Queen's University Belfast in 2017. For his final year project, he studied the mechanochemical synthesis of hybrid nanocages, that had not previously been reported, with important applications in drug delivery and catalysis as part of the James Group. Following graduation, he re-joined the James Group and continued carrying out research on hybrid nanocage synthesis before beginning his post-graduate studies. His current research in the Cochrane Lab focuses on making new analogues of antimicrobial peptides and studying how this affects antimicrobial activity and receptor binding. Outside of the lab, Ross enjoys playing the piano, reading, painting and spending time with his dog Alfie!
Zhouzheng (Felix) Wang (2018-present)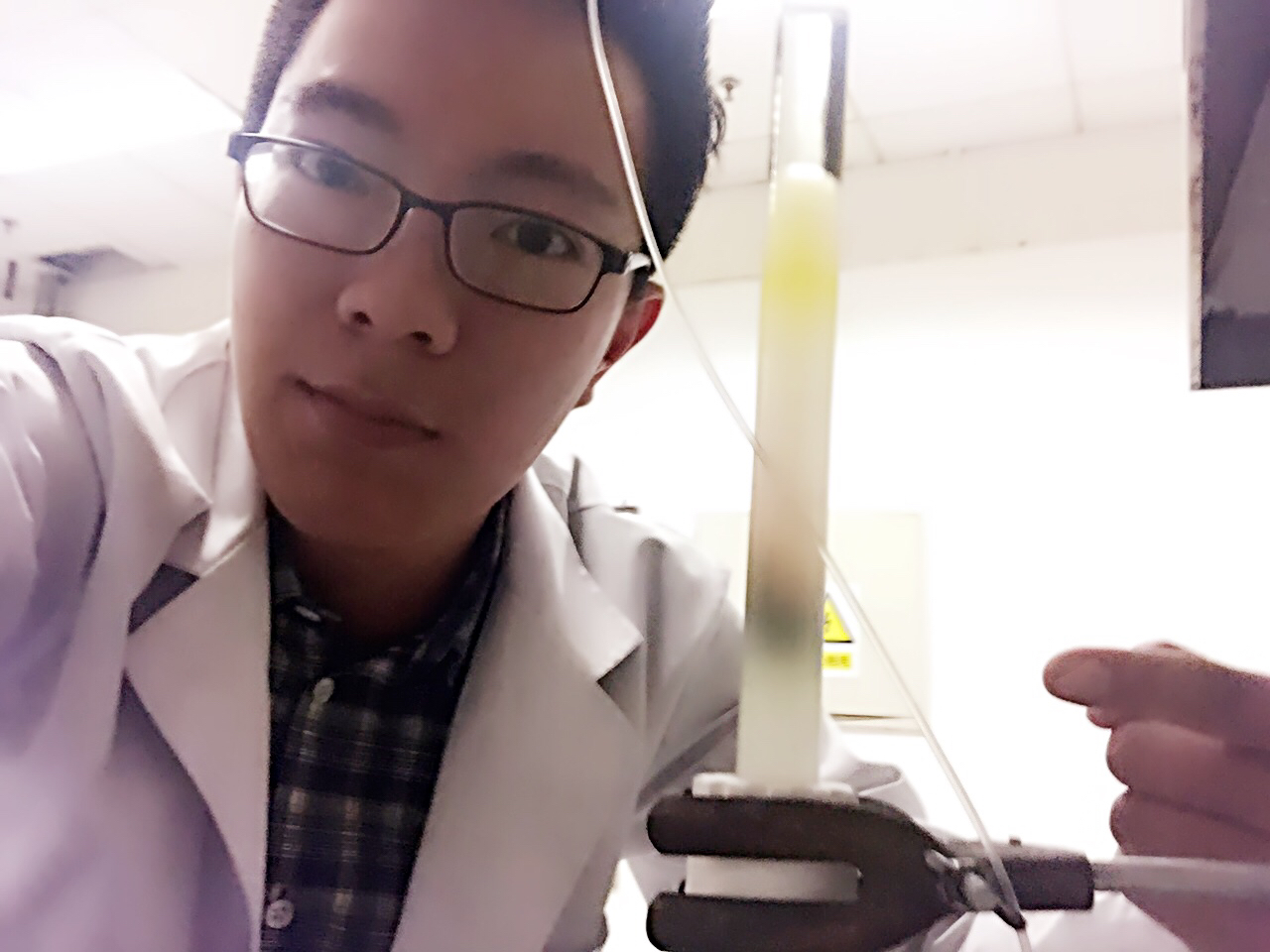 Zhuozheng Wang is originally from China. He conducted research on the rapid detection of tetracycline content in food using graphene-aptamer systems during his studies in Beijing University of Chemical Technology in 2016. As part of his undergraduate studies, he spent a year at Queen's University Belfast between 2017-2018, where he did a research project in the Cochrane Lab on the synthesis of ascarosides to study the infectivity of nematodes. Felix loved Belfast so much that he returned to QUB in September 2018 to begin a PhD in Organic Chemistry. His research focuses on the semi-synthesis of bacterial lipids for use as enzyme probes and in antibiotic discovery. In his spare time, Felix enjoys playing guitar and making coffee (he took a part-time job as a barista at Starbucks when he studied in China).
Chemistry MSci Project students
Samantha Bann (2018)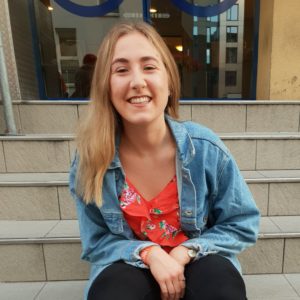 Samantha Bann grew up in Lurgan and started her Masters in Medicinal Chemistry in 2015. As part of her undergraduate studies she has spent a semester in Canada at Queen's University, Kingston. For her final year project she has joined the Cochrane lab to follow on from previous research, working on the synthesis of new tridecaptin analogues to improve peptidase resistance. In her spare time she can be found hanging out with friends, watching Masterchef Australia and enjoying a good GIF.
Brendan Totten (2018)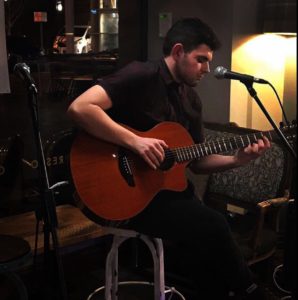 Brendan is a final year MSci Medicinal Chemistry student, working on the synthesis of a labelled lipid-alcohol substrates for the purposes of monitoring bacterial lipid kinase. During the course of his degree, Brendan worked in the Centre for Experimental Medicine at QUB, sparking his interest in microbiology, leading him to pursue a masters project in the discovery of new antibiotic targets. Outside of the Lab Brendan is a keen Musician, an avid gym goer, and a coffee enthusiast. 
BSc Project students
Chuyang (Keira) Wu (2018)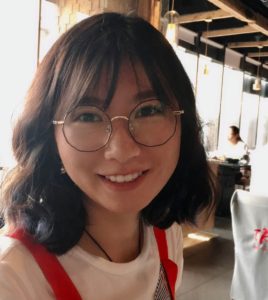 Chuyang (Keira) grew up in China and is currently in her final year of a Bsc in Chemistry at Queen's University Belfast. During her studies in Beijing University of Chemical Technology in 2017, she participated in a research project about the preparation HTLcs containing carbon quantum dots. Her final year project in the Cochrane Lab aims to develop a new orthogonal protecting group strategy to synthesize peptides containing disulfide bonds. Outside of the lab, she enjoys eating delicious foods and playing guitar.