Postdoctoral Research Associates
Dr. Milandip Karak (2022 - present)
Email: [email protected]
Milandip was born and raised in a small rural village named Tilaboni, located in the eastern part of India under the state of West Bengal. He received his B.Sc. (Hons.) in Chemistry from the Vidyasagar University, India, in 2009 and an M.Sc. in Chemistry from the Nagpur University, India, in 2011. He later pursued doctoral studies with Prof. Luiz Claudio Barbosa at the Universidade Federal de Viçosa, Brazil, focusing on the synthesis and agrochemical application of γ-butenolides. After earning his Ph.D. in 2017, Milandip was a Visiting Scientist for 18 months at the Kyushu University, Japan, working with Dr. Kohei Torikai on the development of novel protecting groups and their application in stereoselective glycosylation. In 2019, he joined the research group of Prof. Christopher Vanderwal at the University of California, Irvine, USA, as a Postdoctoral Fellow to work on the synthesis of diterpene isonitriles to develop new antimalarial drugs. In 2021, he returned to India and take up a role as a Senior Research Scientist at TCG Life Sciences. In 2022, he joined the Cochrane Lab, where his research focuses on studying the mechanism of action of antimicrobial peptides Outside of the lab, Milandip enjoys traveling to new places and watching movies. He is a great fan of sci-fi movies and science-based documentaries. 'A Beautiful Mind', 'Breaking the Mould', 'Interstellar', 'Back to the Future', 'Star Trek' are some of his all-time favourites.
Dr Ross Ballantine (Jan 2021-present)
Email: [email protected]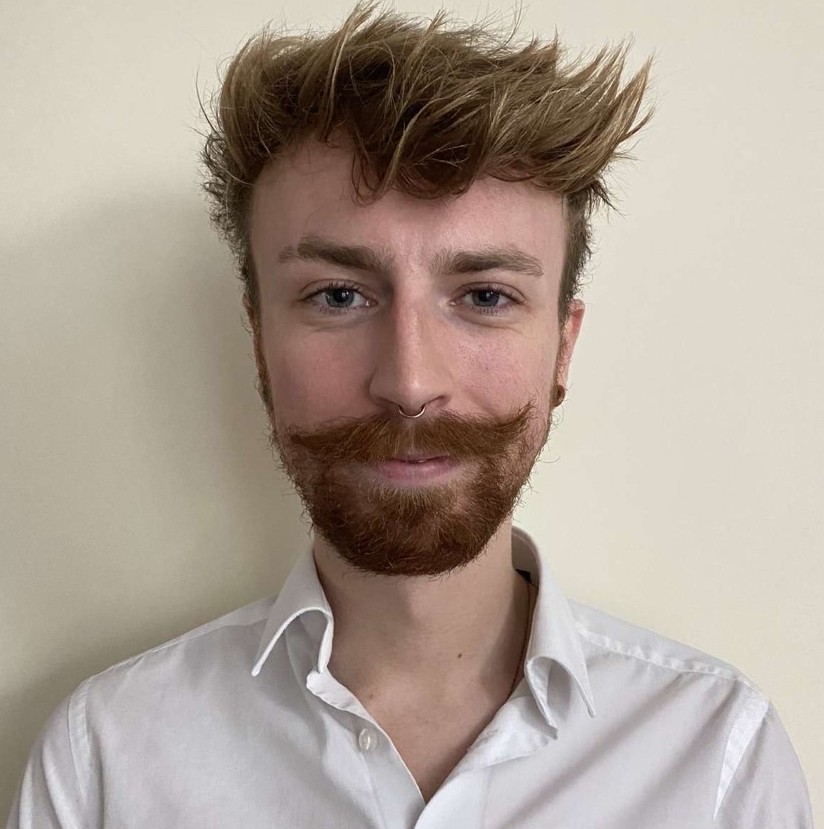 Ross Ballantine grew up in Moira, Co. Down and graduated with a Master's degree in Chemistry from Queen's University Belfast in 2017. For his final year project, he studied the mechanochemical synthesis of hybrid nanocages, that had not previously been reported, with important applications in drug delivery and catalysis as part of the James Group. Following graduation, he re-joined the James Group and continued carrying out research on hybrid nanocage synthesis before beginning his post-graduate studies. His current research in the Cochrane Lab focuses on making new analogues of antimicrobial peptides and studying how this affects antimicrobial activity and receptor binding. Outside of the lab, Ross enjoys playing the piano, reading, painting and spending time with his dog Alfie!
PhD students
Samantha Bann (Oct 2019-present)
Email: [email protected]

Samantha grew up in Lurgan, Northern Ireland, and started her Masters degree in Medicinal Chemistry in 2015. In her final year of undergraduate study, she worked in the Cochrane lab on the synthesis of new tridecaptin analogues to overcome antimicrobial resistance. Sam loved the lab so much, she decided to return as a PhD student in Sept 2019, continuing her research into novel antimicrobial peptides. Outside of the lab Sam spends most of her spare time with her friends (and cats, Annie and Ivy) or playing hockey.

Brad Baker (Jan 2020-present)
Email: [email protected]
Brad Baker grew up in Downpatrick, Northern Ireland and began his undergraduate chemistry degree in 2015 at Queen's University Belfast. After his 3rd year of study Brad undertook an industrial placement at GlaxoSmithKline, Medicinal Chemistry Research and Development, focusing on epigenetic drug design. Brad joined the Cochrane lab in September 2019 and started his PhD in January 2020. His current research focuses on the synthesis of fluorescent probes and the development of high throughput screening methods for the identification of novel antimicrobial targets. Brads interests outside the lab include cycling, true crime documentaries and spending time with his cat, Ralph.

Eilidh Matheson (Oct 2020-present)
Email: [email protected]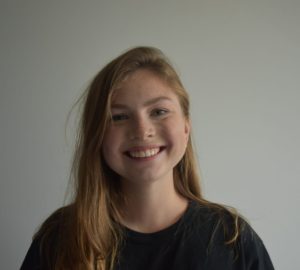 Eilidh is from Aberdeen, Scotland and graduated with a Masters in chemistry from the University of Edinburgh in 2020. In her 4th year she studied abroad at the University of Hong Kong, synthesising cyclic antimicrobial peptides, supervised by Professor Xuechen Li. She also completed a final year project with Professor Andrew Lawrence, developing an enantioselective para-Claisen rearrangement. She started her PhD in October 2020, which focuses on the synthesis of labelled polyprenyls for a number of different applications in chemical biology. In her spare time, she enjoys cooking, hiking and a good pub quiz.
MChem students
Cian Cloonan (Oct 2022-present)
Email: [email protected]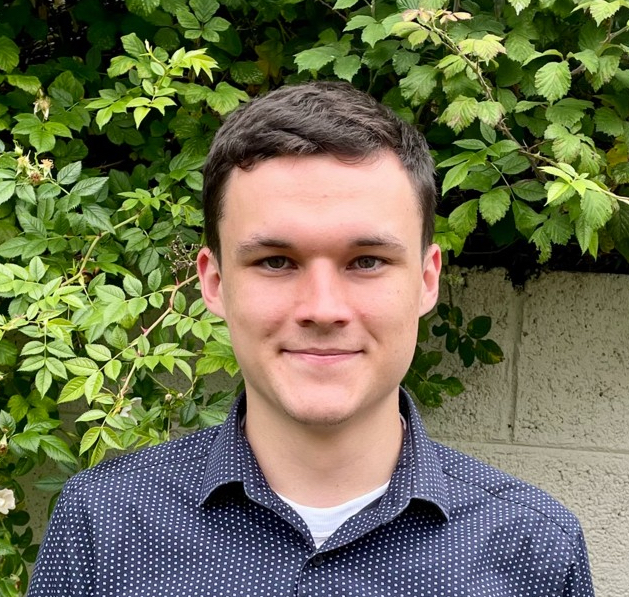 Cian Cloonan is from Co Galway. He started his MChem at Queen's University Belfast in 2018. During his 3rd year he undertook an industrial placement at Thermofisher Scientific Cork in process development. In his free time, he enjoys swimming and spending time with my friends, as well as visiting his two dogs, Harvey and Trudy, back in Galway